Executive Producer and writer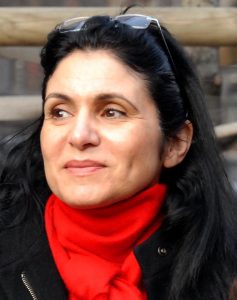 Rita Buzzar has a unique portfolio: she studied script in Cuba with Gabriel Garcia Marquez. She also studied screenwriting at the Sundance Institute in Utah. She wrote great hits as the pictures "Olga" and "Budapest".
Between 1985 and 2002, she worked on television, being the author of the hits "Rosa dos Rumos" and The "Story of Ana Raio and Zé Trovão". He also directed and produced documentaries for TV Cultura, and wrote specials for TV Globo;
As a producer, she is responsible for the following projects:
 "Carandiru.doc" (2003), documentary;
"Olga" (2004), which reached over three million spectators and won the Havana festival in 2004;
"Budapest" (2008), four nominations for the Grand Prize of Brazilian Cinema;
"The Time and the Wind" (2013), an epic directed by Jayme Monjardim that became mini series on Globo network;
"The Caretaker" (2016), thriller movie distributed by MGM;
"Duetto" (2019), drama, shot in Brazil and Italy;
"Madame Durocher" (under development) partnered with Elo Company;
"Por Um Fio" (in preparation) based on Dráuzio Varella's book.
---
Screenwriter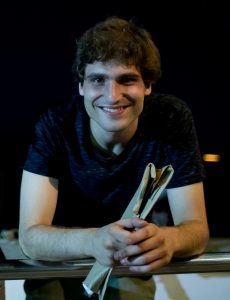 João Segall has a degree in cinema from FAAP. He is a Brazilian producer and screenwriter, and partner of Producer Company Urano Films, which produced between 2012 and 2018 three feature films and five short films that circulated at international festivals. In 2016, he released his first film as screenwriter, in partnership with Nexus Cinema. "The Caretaker" – horror movie – directed by Julio Santi, released in theaters in Brazil and the USA. In 2016-2017, he was the Executive Producer of the feature film "Boni Bonita", written and directed by Daniel Barosa, starring Caco Ciocler and Ailín Salas. It premiered at the Mar Del Plata International Film Festival in November 2018.
As a screenwriter, he also wrote "Duetto", which was shot this year in Brazil and Italy, directed by Vicente Amorim.  The picture is in the editing and finishing phase.